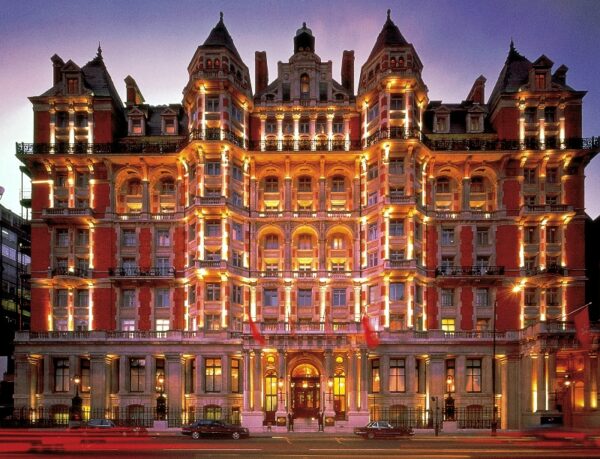 A Grand London Wedding…
Last Summer we had the pleasure of performing at the Mandarin Oriental Hotel, London. This prestigious venue, overlooking London's staggering Hyde Park was built in 1889 as an exclusive Gentleman's Club!
We love travelling in to the Capital City and were especially excited to be playing this historical landmark. Being based in Brighton, the majority of our Wedding bookings tend to be around the Countryside in the fabulous Barns and Oast Houses that sprawl across Kent, Sussex and the South Downs.
In the exclusive borough of Knightsbridge we knew that parking was going to be a huge issue and the load-in would definitely be a challenge! With so many corridors and four flights of stairs to contend with, we had our work cut out.
The Mandarin Oriental have a wonderful events department  and their wedding planners work incredibly hard to ensure the day goes off without a hitch. As well as being a famed 5-star London hotel, the Mandarin Oriental also hosts:
Weddings
Corporate Events
Offsite Events
Spa & Wellness
Conferences
Meetings
Time for the show…
After a fantastic meal and plenty of drinks, the guests were more than ready to fill the dance floor. After the elegant first dance we flew into our rendition of Tina Turner's Proud Mary (Click the link to hear it!). Needless to say, by the end of the night all the guests were leaving with aching feet and massive smiles. Our newlyweds couldn't have been happier and sent us a beautiful thank you from their honeymoon in Costa Rica!
If you are looking for an amazing Wedding Band for your big day, look no further!
Check out our Bookings Page
Go Commando// Who Else?!
Facebook