Castello Di Rossino- Lake Como, Italy
Sex ,Drugs & Rock 'n' Roll…Sure there are a lot of amazing benefits to playing in a pro band but that isn't really our style; Meeting new people and making them smile, touring luxury destinations and the places we visit and then of course; making music.
We count ourselves lucky to be one of the best wedding bands (Trio's) in the country and we love what we do- long may it continue!
Flying out anywhere is nice, it's a road trip and an adventure for us but Lake Como…Come on?! It was stunning.
We left at 4am to make our early flight out to Milan airport where we would pick up our rental and drive the rest of the way up into the mountains. After some coffee and action at the Duty Free we boarded the plane and used the flight time to make plans for what we wanted to do next as a band. It's important when playing multiple times every week to make sure that none of us get bored. We try to stay stimulated and learn new material all the time as well as working on our equipment and stage show…it's a full time job!
We landed and the heat was overwhelming…lovely!! Luckily the soundsystem was provided by Castello Di Rossino so we were travelling light. We had a giggle as Pete whizzed out of the airport onto the (wrong side of the) road in the rental car had just picked up.
We got there to meet up with Mike's Dad Steve who has played Sax for the Legendary Ska band Madness- he was doing an afternoon slot to entertain the guests as well as providing accompaniment to the ceremony.
The light faded and it was our turn to light the venue up! We blasted our way through a fabulous set and had every single person up an dancing. It was an absolute pleasure of a gig. Nestled among the vineyards and mountains of one of the world's most luxurious wedding destinations.
We got a little bit of time during the day to launch our drone over the venue and surrounding area and film some new promo materials- all in all a knock-out trip!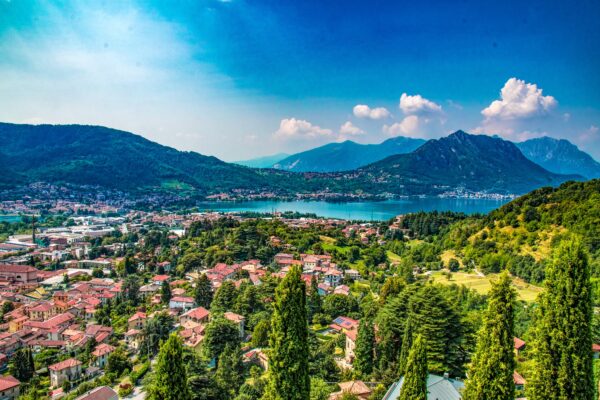 Here's what the couple had to say about us…
Hi guys!
Hope you made it back okay?!  Thank you so very much, everyone thoroughly enjoyed all of the music and i had loads of people comment about how great the band were.
Please let me know if you incurred any other expenses along the way.  I hope the catering team looked after you?!
There was a bit of a language barrier, being in Italy, but this didn't affect anything as was managed well. Even with the usual wedding delays you were great at ensuring everything fit in and ran smoothly; which helped me after my many proseccos!!!
Apart from that the wedding was amazing and we had the best day ever.
Thanks for making it happen and your collaboration with Steve for the first dance was amazing.
Lisa x